Purpose
Used for repeating washing/ colour fastness tests or specific garment or fabric print durability tests, pleat retention, waddings and quilted waddings
Features
The Durawash simulates the conditions necessary to meet leading chain stores standard garment and fabric durability tests.
The process control systems provide excellent accuracy and repeatability.
Multi range timer with end of cycle audible alarm automatic agitator shut off.
Display resolution 0.1-degree C.
System control and calibration accuracy better than +/-1 °C
Solid state relay for silent switching, reliability and zero electrical noise.
Process tank construction in high grade stainless-steel.
 Industrial quality motor specifications.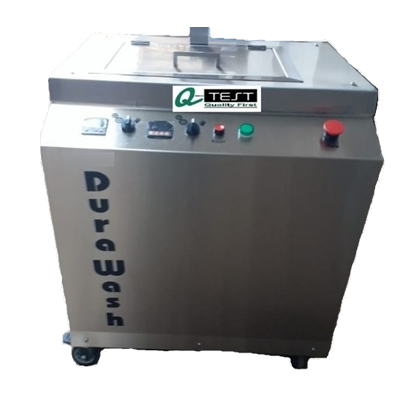 [Our Instrument comes with Calibration certificate traceable to NPL / NABL, Warranty certificate and detailed user manual].