Purpose
To Determine colour fastness of textile material against washing to assess staining.
Features
Temperature can be raised up to 98° C with digital temperature controller.
Adheres to both European and American standards.
Digital Timer with automatic shutdown & audible warning.
Provision available for water inlet and drainage.
Inching facility for loading and unloading the beakers.
It is made as per ISO / BS or AATCC Standards.
4 beakers as per ISO standard of 550ml capacity and 4 beakers of 1200ml as per AATCC specification supplied with machine.
In ISO Model 8 leak proof beakers each of 550 ml is provided and in AATCC Model 8 beakers of 1200ml is provided.
Jars are made up of high-grade stainless-steel material.
Outer frame doors are made with superior powder coating finish.
Supplied with 100 ss balls / standard adjacent fabric strips one pack of 100 No's.
Related Standards
AATCC 28, 61, 86, 132, 151, 190, ISO 105, BS 1006;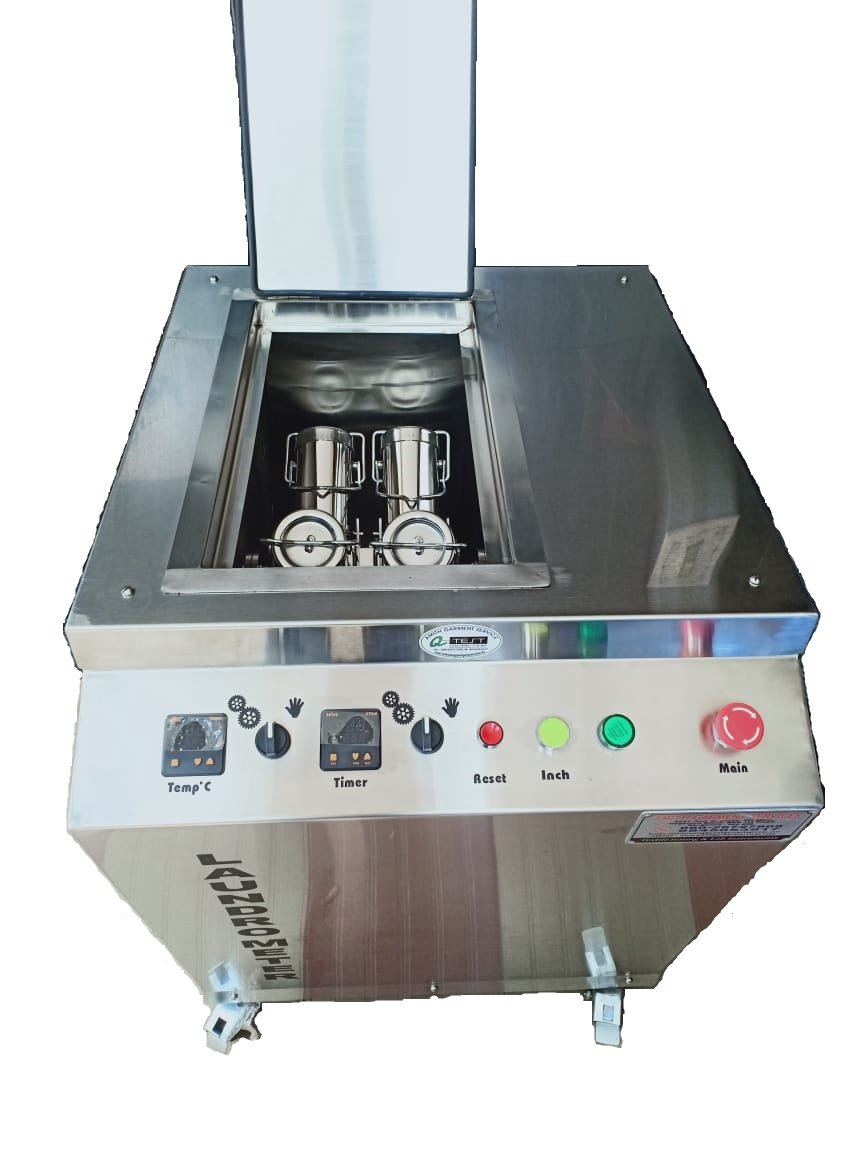 [Our Instrument comes with Calibration certificate traceable to NPL / NABL, Warranty certificate and detailed user manual].